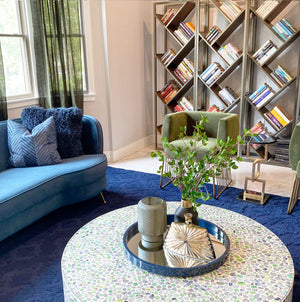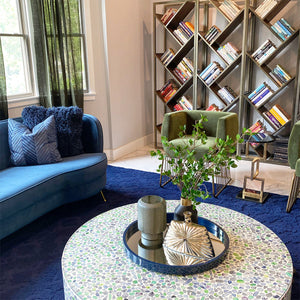 NJ Full-Service Residential Design
Transform every room of your home into modern luxury.
Lauren Tobias of LT Designs is an acclaimed interior designer in Monmouth County, NJ. Known for her modern luxury design, Lauren's design work can be admired in homes from Keyport, NJ to Spring Lake, NJ and parts of Northern New Jersey and New York. Specializing in residential design, LT Designs manages projects from decorating to complete home renovations. Your home is your unique, personal and private space where you should live happily and comfortably. LT designs caters to the interior design needs of each and every client whether you are looking to trust LT Designs to handle each project from concept to completion, or be totally hands on with each step of the process and decision making. Book a consultation with Lauren today to bring your dream design to life in your home.
Lauren's BARSTOOL Collection
I was lucky enough to work with Lauren this past year on my master bedroom. It was a large space that I had no idea what to do with. What struck me as most remarkable was not only Lauren's talent for design, which is unquestionably incredible, but also her ability to know her client. She understood my personality and needs and catered to my nuances which demonstrated an artful skill not everyone can encompass. If you're thinking about using Lauren, don't even question it. She'll become your designer, therapist and good friend all while maintaining a level of professionalism not easily mastered by others.

M.S.
Lauren's attention to detail is one of her greatest assets. Whether it's the detail in which she listens to her clients or how every detail of her work is well thought out and flawless. Things we never even realized we would appreciate or deem important she seemed to perfect and take to another level. Can't wait to decorate more!!

H.S.
Lauren, words cannot possibly describe this beautiful creation that you have brought to life. It is so elegant and regal, much like the way I would describe you. Thank you for this beautiful bedroom space that you created for our beautiful princess.

E.R.